'Diversity has always had my interest'
Derk Jan (42) enjoys working for the Zwitserleven brand for about 15 years. As Internal Account Manager, he is the first point of contact for advisors and employers with a Zwitserleven pension plan. He also has an exciting secondary function within Athora Netherlands as Diversity & Inclusion Officer. A pioneering role, in which he stimulates management and colleagues to work more and more with diversity and inclusion. "I believe very much in microrevolutions; doing what you can within your own sphere of influence."
Already during his studies at the VU in Amsterdam the theme of diversity could count on Derk Jan's interest. Even though, as a white heterosexual man, he himself has seven check marks behind his name (after Joris Luyendijk's book). As a board member of a Turkish student union at the time, he read many books on the subject and attended lectures and debates. "So 25 years ago I was already very actively involved in diversity. That's why it's so nice to be able to occupy myself professionally with this theme that has interested me personally for so long."
Dimensions
You can look at diversity along many dimensions, Derk Jan acknowledges. So what does he, as Diversity & Incusion Officer, mainly focus on? What needs the most attention within Athora? "In the financial sector, the unequal male-female ratio - especially at the top - is the most obvious. So that's definitely where I'll be working. Do men and women have equal opportunities to grow? At the same time, that is particularly difficult to measure, I realize."
Other dimensions of diversity also deserve Derk Jan's attention, such as ethnicity, sexual orientation and even Profile Dynamics. For example, during the hiring process of new employees. "I think it's important that everyone gets a fair chance. And that, at the same time, diversity is taken into account in the composition of teams. Besides that everyone deserves a fair chance on the labor market, diverse teams generally also function better. So that's what I'm going to be looking out for."
International character
Athora Netherlands is already becoming more and more international, as the company is part of pan-European life and reinsurance company Athora Group with branches in Ireland, Germany and Italy, among others. That increasingly international character appeals greatly to Derk Jan. "We have become more and more mature and professional over the years. First we had a Chinese shareholder, now Athora Group is our mother. The company has only become more beautiful as far as I'm concerned. And more attractive as an employer."
Give your own interpretation
Derk Jan can tell because he has been around for quite a few years now. The internal account manager started out as an intern at Zwitserleven. After taking a look in a number of other companies on a secondment basis, he returned to the base. The friendly atmosphere and the nice contact with colleagues and customers have made him feel at home for years. "You have a lot of freedom to decide for yourself how you want to serve your customers, that's where you can really make a difference. And also how you want to do your job. My role as Diversity & Inclusion Officer is also a good example of that."
Six children
Another factor in his decision to choose Zwitserleven was the commuting distance. I live in Amstelveen, so it's very efficient and sustainable to work for a pension insurer in the area," he says. "It's nice to be close to home and to cycle to the office. As a father of six children, there are better ways to use your travel time."
And then the one question that normally gets asked so often to women with careers: how does he actually combine his full-time job with caring for his children? "A fair question indeed that, strangely enough, is usually only asked of ambitious women. Fair is fair, my partner also does a lot for the children. At the same time, the flexible work means that I can also help a lot with the children at school, for example. So much so that at my children's elementary school I am regularly asked what kind of work I actually do and how many hours a week I actually work. The reality is that I work a lot in the evenings. I am glad that our hybrid way of working makes this possible. Thanks to that I am able to combine a busy job with a very busy family life."
Appeal
Finally, as an advocate of a more diverse and inclusive Athora, Derk Jan has an appeal for applicants: "If you see a vacancy that appeals to you, just give it a try. Even if you have doubts about whether you have all the required competencies. Or if you might need certain adaptations to be able to work with us. We really value diversity. So if you have any tips on how we can do things better as an employer, please don't hesitate to contact me."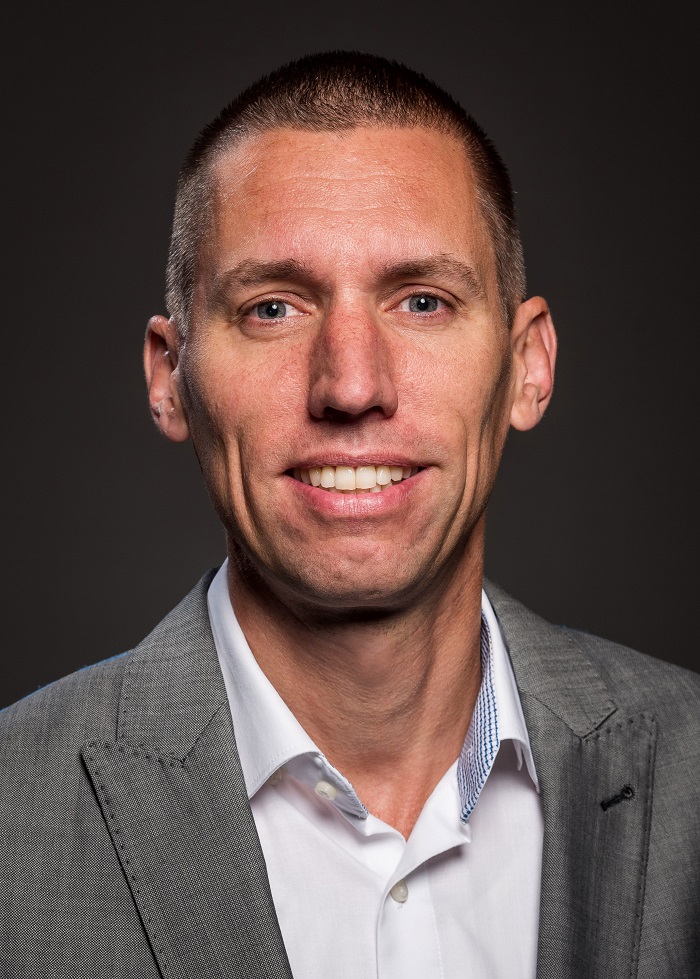 As Diversity & Inclusion Officer, Derk Jan is committed to creating a more diverse Athora and a more inclusive work environment.
We work daily to create a culture where you can be yourself, no matter where, when and as whom you were born, what you believe or who you love.