Athora Netherlands Top Employer for second year in a row
17 January 2023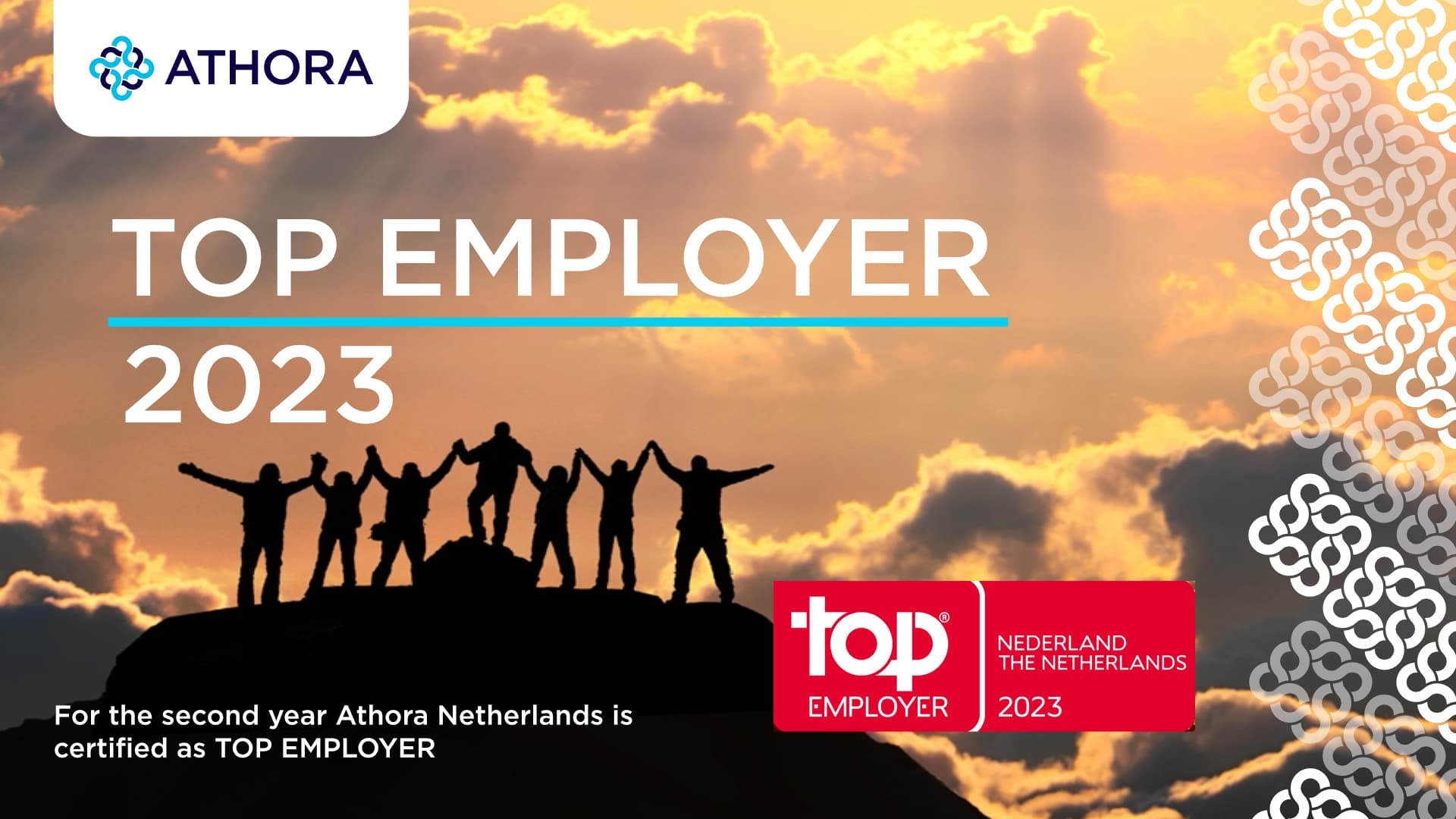 For the second year in a row, Athora Netherlands has received the Top Employer certificate. This international certificate is awarded annually to employers with excellent human resources policies. The list of top employers was announced today by the Top Employers Institute following an extensive certification survey.
This survey shows that Athora Netherlands scores well in the area of flexible working. The combination of working from home and in the office and the facilities we offer to ensure this works well is highly appreciated. This puts us ahead of other organizations and is one of our best practices. Other topics where Athora scores well are leadership development and the way Athora Netherlands involves employees in change.
Certification survey
The Top Employers Institute annually analyses the HR policies of more than 1,800 companies worldwide. To earn the title Top Employer, companies take part in a certification study that tests their HR policy against various quality standards. Among other things, the institute looks at efforts in the field of employment conditions, training and development opportunities, as well as diversity & inclusion policies. A total of 63 companies in the Netherlands received the certificate.
Inspiring working environment
Jan de Pooter, CEO of Athora Netherlands: "We are proud to have been certified as a Top Employer for the second year. We find it important to combine good terms of employment with an inspiring working environment. In a workplace where our employees feel appreciated, everyone can get the best out of themselves; and as such make an optimal contribution to the implementation of Athora Netherlands' strategy. Having our human resources policy assessed by an independent institute gives us insight into where we stand as an employer and how we can improve our policy even further."