Athora Netherlands is insurer with largest climate change commitment
30 September 2021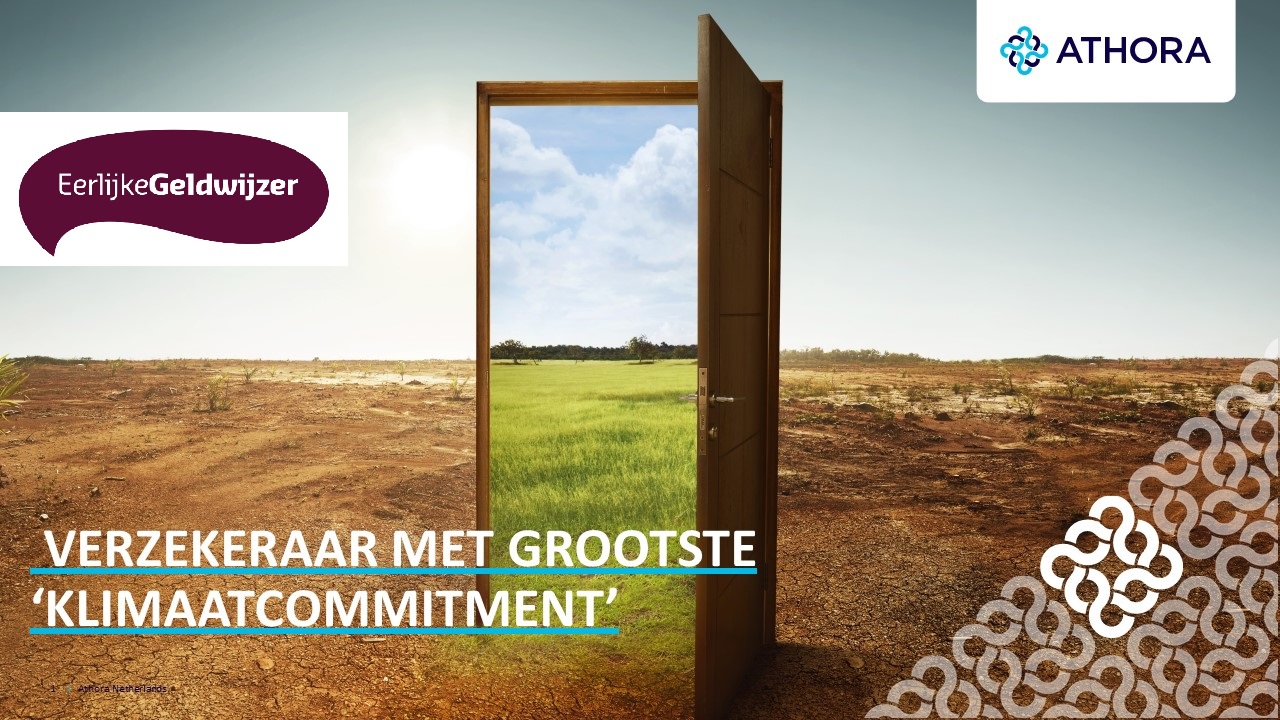 Athora Netherlands is the insurer with the largest 'climate commitment', according to research by the Fair Finance Guide. The report, published today, assesses the commitments, policies, strategies and action plans of financial institutions in the Netherlands with regard to their responsibility to combat climate change. After de Volksbank (8.6) Athora Netherlands scores an 8.4 and is thus the insurer with the best climate plans.
To assess the climate plans of financial institutions, the FFG looked at twelve criteria on six important dimensions of a good climate plan. These included bringing the investment portfolio into line with the Paris Climate Agreement, using a reliable method to measure the carbon footprint and drawing up an action plan for phasing out fossil fuels. The FFG considers the climate plans of most financial institutions inadequate, but sees the parent company of Zwitserleven and Reaal as a forerunner in the field of climate policy.
Concrete objectives
Athora Netherlands owes its good score in this study to a number of factors. For instance, Athora Netherlands measures its own carbon footprint and reports about it transparently in the annual report. We have also set concrete objectives for a phased reduction of greenhouse gases (50% in 2030, 75% in 2040 and 100% in 2050). In addition, we expect companies in which we invest to have concrete and measurable targets to contribute to preventing global warming of more than 1.5 degrees.
Incentive
At the end of August, Athora Netherlands was named the insurer with the most sustainable investment policy by the VBDO. The outcome of the EGW report is another important encouragement to continue paying attention to this theme. Sustainability manager Jan Willem de Vaal: "Hopefully this study is also an extra motivation for other financial institutions to take more action on climate change. That is now more important than ever. For Athora Netherlands, the outcome of the report is a great stimulus to continue along the chosen path and - where necessary - to tighten up and implement the policy even further.
Read more?
For all criteria and scores per section, see the report of the Fair Finance Guide on climate change commitments.