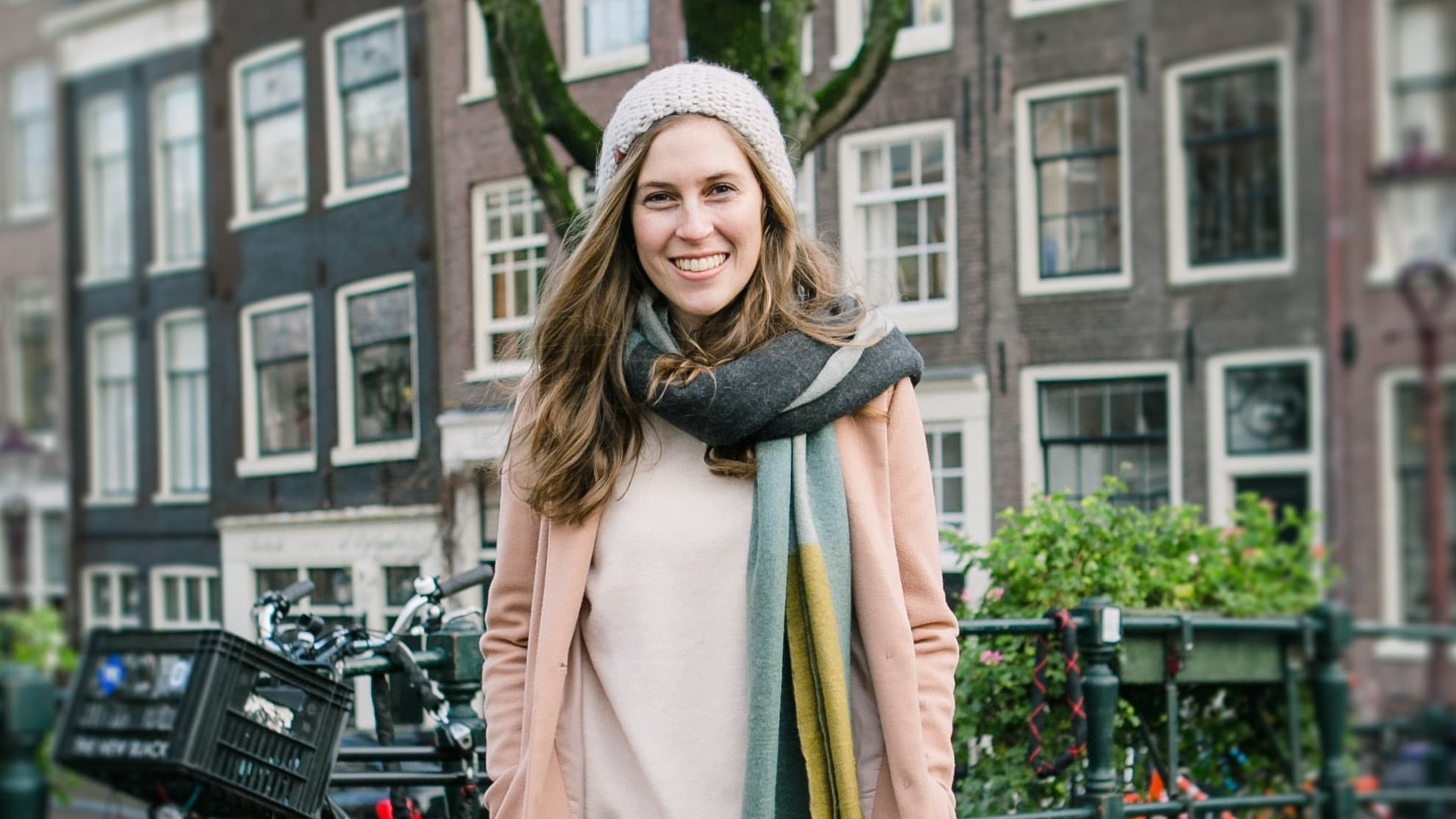 Tina works as Operational Risk Manager
I have gotten more opportunities than in previous roles with previous employers.
'All my colleagues are so friendly and willing to help'
If you work at one of the Big Four, you have to 'jump' at least once, was the advice of her then coach in South Africa: switch to a completely different company. And so, Tina Steinmann took a double leap: first to Deloitte in the Netherlands and then to another company in a different industry. Now that she has been working for Athora Netherlands, for only a year, she does not really want to go back.
Many young Chartered Accountants working in South Africa's financial sector follow a similar path. After their studies they complete an on-the-job training programma and complete their articles at Deloitte, EY (Ernst & Young), KPMG or PWC. Thereafter, they either stay within the company (in South Africa or abroad) or transfer to another company.
"Most of the people that I studied with all followed the same route," says Tina Steinmann (28). "They went abroad for a year or two to gain experience and international client exposure."
With her husband, who works for PWC, she decided to come to the Netherlands. "A lot of my peers were going to the Netherlands. The language is reasonably easy for South Africans to understand, and it's also nicely located for travelling."
Eye-opening experience
For Tina, the first step was within Deloitte, in the assurance function as an external auditor. "It was then that we decided that we really liked the Netherlands. We realised that the Dutch culture and the Dutch people were genuinely nice. They are inviting. It was really an eye-opening experience. I really liked it at Deloitte, so I wish I could be at both places at the same time, But I still felt that I had to take a chance to gain experience somewhere else as well."
Because she was interested in the insurance industry, she chose to apply for a role at Athora. She got a function within the Risk domain at a time when a reorganisation was underway. "Within the Big Four the onboarding process is very well structured. The process follows set procedures and patterns. Within Athora the onboarding process was a bit more informal. I was allocated a role, but I had the opportunity to make it my own. Of course, there were also numerous policies and guidance available to learn from and all my colleagues were (and still are) so friendly and always willing to help."
Constantly challenged
As an Operational Risk Manager, Tina is involved in day-to-day risk management and how the company should mitigate and manage the potential operational risks that it faces. "It is such an interesting role and I get to deal with so many different aspects of the organisation in this role. It is fantastic. I am constantly challenged and that has kept me on my toes."
Tina attributes this to the management style and the open culture within the company. "My manager Marijke trusts us and constantly offers us new opportunities. As an example, when new projects or tasks are allocated to our division, she would ask if it is something that someone within the team would find interesting to do and if so, she says: go for it. As a result, I've only been here for a year, and I have gotten more opportunities than I have had in previous roles with previous employers."
Open culture
Whether she will ever jump back remains to be seen. In the brief time that she has lived in the Netherlands with her husband, she has become very fond of our country. "A culture should be honest to itself. It should be acceptant of other cultures, but it should not change because of another culture. And that is exactly what the Dutch culture was for us. The Dutch people are who they are. A bit more straight forward, which was something that I had to get used to in the beginning but beating around the bush is inefficient. I have realised that this is an environment that is accepting of my culture but intrigues me to want to find out more about the Dutch culture and how to be more like you in some aspects. It has really become something that I want to be part of."