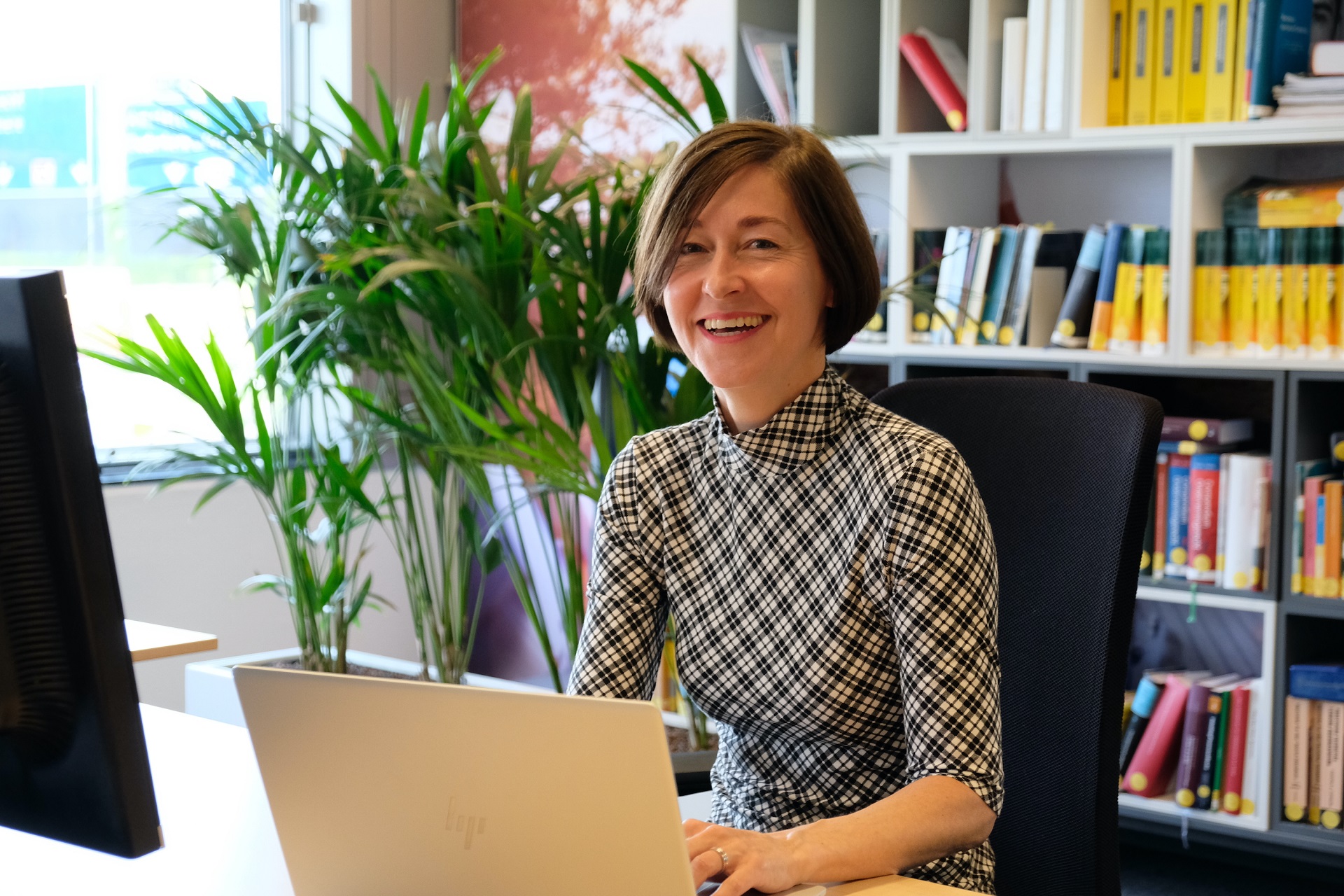 As a legal counsel privacy in the Legal & Compliance Department, Sabine is involved in all sorts of exciting projects
It is very interesting to keep track of current developments and to ensure that both we and our suppliers continue to comply with changing laws and regulations.
'Never a dull moment here'
Sabine has a rather adventurous mind-set and that characteristic comes in very handy at Athora Netherlands. "It's never a dull moment here", says the privacy expert within the Legal & Compliance Department. "Every day there are new puzzles to solve and that makes the work here very varied and challenging."
That Sabine, with her love for variety and adventure, would end up at a pension insurer is something you might not immediately expect. Nevertheless, she gets a lot of satisfaction out of it and enjoys it enormously. "Athora is very much on the move, no day is the same here. Moreover, I am involved in all kinds of exciting projects. It is very important that we handle the data of our customers, advisors and employees in a good and safe way."
Privacy, GDPR, personal data; these are all hot topics. Sabine closely follows the latest news and case law on everything to do with privacy. "A hot topic at the moment is, for example, the processing of personal data outside Europe. For example, an Austrian student instituted proceedings against Facebook because he did not want his data to end up outside the US. It is very interesting to keep an eye on developments like that and to ensure that we and our suppliers continue to comply with changing laws and regulations."
Travel
Sabine likes to change course once in a while. Her adventurous nature is evident from the trips she has made in recent years. In 2011 she took a sabbatical year to travel the world. And when her husband was sent to Singapore a few years later, she naturally went with him. "There, I couldn't do so much with my knowledge of Dutch law, so I started studying Chinese and taught Dutch to Singaporeans."
Remarkable for an adventurer like Sabine is that she still returns to her old employer every time. Why? You can do legal work anywhere, can't you? "We just have a very nice department and there is a good atmosphere in the rest of the company as well. Everyone is very willing to help each other. Moreover, we have a lot of expertise in house. It is simply a pleasure to work with knowledgeable and helpful colleagues. Nice colleagues, a good atmosphere and challenging work, that's what you want, isn't it?
Involved in an earlier stage
At the start of her career, Sabine focused on contracts. As a lawyer, she was mainly confronted with disputes about contracts. She then started at what was then still called SNS/Reaal, also as an expert in that field. "You notice that when contracts are concluded, people often don't give much thought to all the things that can go wrong. And if things do go wrong, disputes can arise. After six years as a lawyer, I therefore thought it would be nice to be involved in an earlier stage. To help prevent disputes.
Part of a bigger picture
After almost four years in Singapore, Sabine was glad to be able to continue her own career at Athora. "It was a fantastic time, but I really missed being part of a bigger picture. I was really looking forward to being among colleagues again. So it was a bit of a setback when corona broke out after two months. Fortunately, Teams allows you to keep in touch with each other and I could fall back on my old internal network.
Because she didn't feel like returning to her old position as a specialist in the field of contracts and financial supervision law for a third time, Sabine was offered a different position within the Legal department. And with that new role as a privacy expert, came additional training. "It's great to take on a new challenge and to familiarise myself with a new specialism. At Athora, there is always plenty of room for development. So it's never boring here."