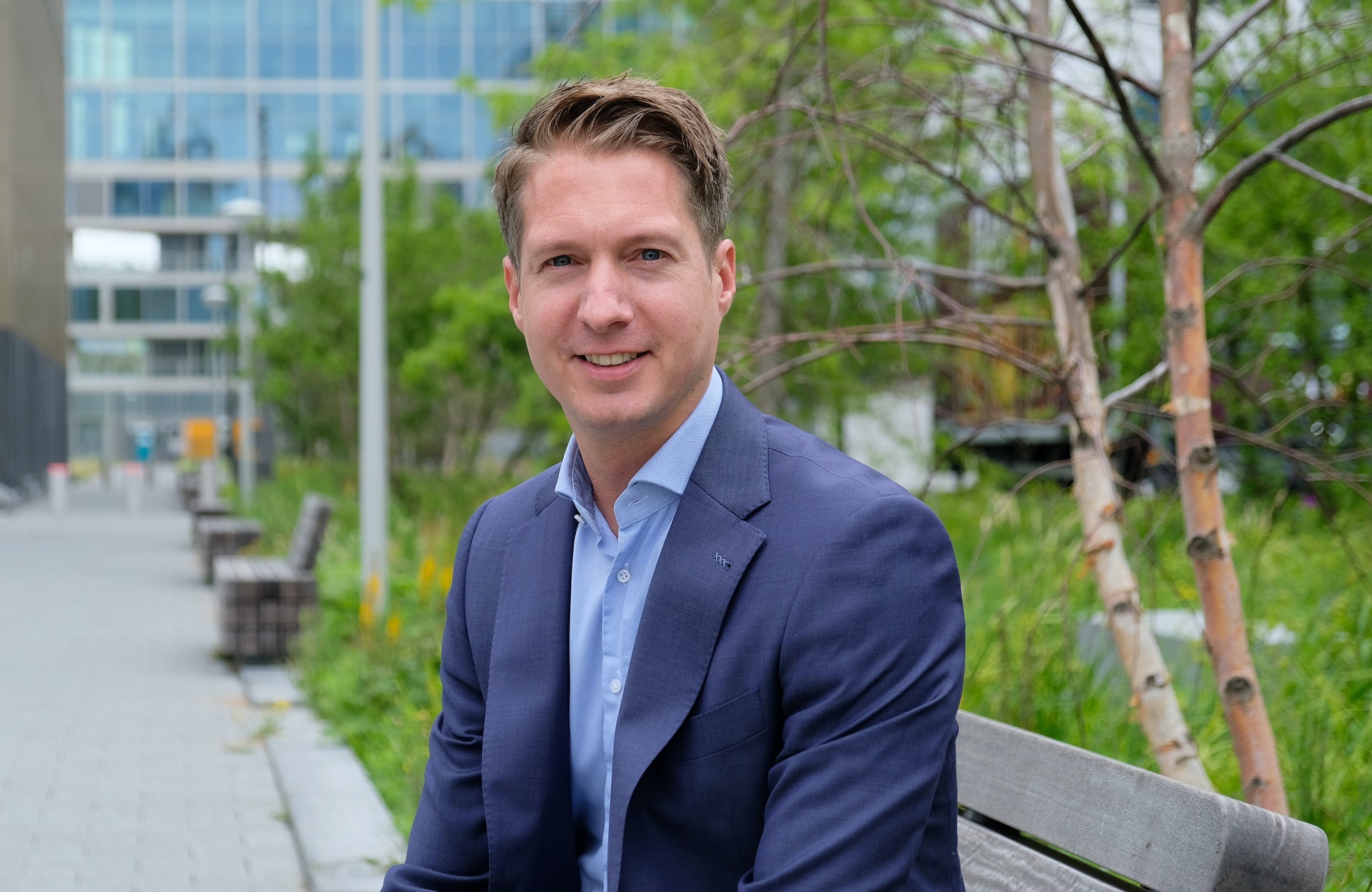 As Consultant Operational Excellence, Koen is working on the continuous improvement of processes.
No one here is afraid to try new things.
'I am super happy with all the opportunities I get and can take'
Koen has been working as a Consultant Operational Excellence for about five years. In this function, he improves business processes and helps implement changes. At Athora Netherlands he gets a lot of room for own initiative and he likes that very much. "I am very happy with all the opportunities I get and can take myself. It's nice when you can work on meaningful things."
As an internal consultant, Koen Boomsma (36) is involved in various projects in digitalisation and digital transformation. He played a leading role in the implementation of Pega, new software that helps standardize and automate customer processes. This enables us to help customers faster and more uniformly. "It is really cool what we have achieved. By gaining more insight into our processes, we have been able to implement all kinds of improvements. And with the new data that this provides, the business is still improving every day. As an internal consultant, you are involved in changes from idea to implementation. It is nice when you can make a contribution that really matters."
Working Agile
Koen is currently the leader of the 'Business Agility' theme. He is helping the Pensions Department to implement agile working. This enables teams to respond quickly and effectively to changes in the outside world. Multidisciplinary teams implement the changes that are required by legislation or by their own strategic objectives. "The agile transition is a big step and I advise the departments in that. How do you design and implement that? With the right tools and coaching, I help the teams on their way. It's great to be able to contribute to the realisation of our strategic objectives."
Because of his position, Koen got t know the whole company real quickly. Everywhere he goes, he contributes to continuous improvement. That is exactly what makes his job fun, Koen explains. "Nobody here is afraid to try new things. Both in my team and in the rest of the organisation, there is an open culture with plenty of room to experiment. It is easy to contact one another. We want to get better together and help each other. There is no closed-door culture here and I like that very much. A learning culture, yes, you could describe it that way."
Development
The focus on continuous learning and development really appeals to Koen. A while ago, for example, he himself was marked as Digital Innovation Talent. Through this programme, Koen had access to extra training and network meetings at other companies that are also working on digital transformation. "I get a lot of room to attend events and in that way bring in knowledge from outside. I am convinced that the organisation will benefit from this. In addition, Athora offers many more training opportunities: your department has a training budget, for which you can qualify. You also have a personal growth budget, with which you can follow courses at your own discretion. And then there is the Summer School, a mega-cool concept with workshops for and by colleagues, in which all kinds of knowledge is shared during the quieter summer months."
Work hard, play hard
There is also plenty of room for fun things to do besides work, Koen says. And a lot of attention to a good work-life balance. "Summer and winter barbecues are organised with the whole company. Those are always very pleasant and a good way to meet each other informally. I prefer that to a Christmas package. In addition, the Staff association organises all kinds of activities for which you can sign up, such as the Beach Spectacle: a volleyball tournament and beach party all in one. There are a lot of informal gatherings, before Covid at least. And if you want to do your Thursday afternoon meeting with your team on a city beach, you can just do it.
Vitality is also high on the agenda. I took part in the Virgin Pulse Challenge, where a team of seven colleagues is encouraged to count their every step to make a virtual trip around the world. And during the Week of Working Pleasure you were offered a free health scan. It's good that an employer does that."

Will you be our colleague?
We are always looking for ambitious, new colleagues in different fields of expertise. So check the vacancies page to see if we are looking for someone like you.