VIVAT once again scores well in survey by Fair Insurance Guide
29 June 2018
In the research the EVW examined ten companies that are or have been involved in human rights violations. On a case-by-case basis, the EVW has assessed the extent to which insurers have used their influence to hold these companies to account in order to reduce the negative impact of human rights violations and to prevent them in the future.
The total score is divided into four different parts, in which VIVAT excels in the sections 'Issue and risk qualification' and 'Monitoring of the engagement progress'. The EVW establishes that VIVAT carries out a screening every quarter for all its investments, draws up concrete objectives and monitors progress. VIVAT also appreciates the fact that it is transparent about its investment policy and the ongoing engagement processes and exclusions.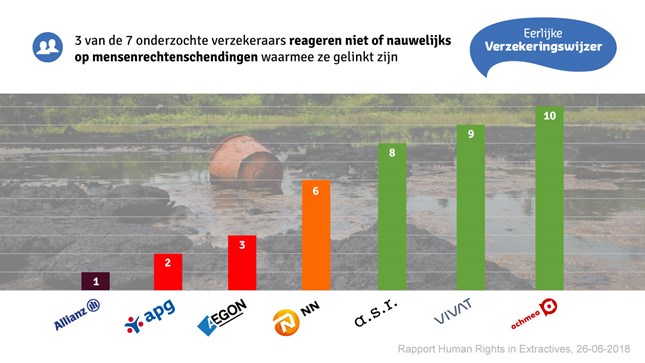 Praise to ACTIAM
The high score is, of course, largely attributable to the responsible (investment) policy of ACTIAM. In the coming year, VIVAT, through its asset manager ACTIAM, will also make efforts to further optimise its policy and performance. To this end, ACTIAM is working on the development of an ESG dashboard (ESG stands for Environmental, Social and Governance criteria on the basis of which potential investments are assessed.) With this dashboard, ACTIAM can provide insight into the individual ESG scores of companies, which leads to more transparency, both internally and externally, about the way in which companies deal with human rights.
Read all about the survey on the website of the Fair Insurance Guide